I know I didn't finish the Pinterest Challenge for the month. I had planned on it, but was called away on business to Chicago at the end of the month. But I do have planned for the month of October in awareness of breast cancer, that I attempt a new workout each week that I have pinned to my
Mommy Makeover
Pinterest Board.
I see a lot of the people I follow on Pinterest, pin workouts, and admittedly I pin them too. But do we actually do them? I confess I have tried a few of them, but didn't consistently stick with it when life got in the way.
Since October happens to be Breast Cancer Awareness Month, I thought it would be great to focus on the health of our bodies, and be aware of anything unusual. If we take the time to work out, study ourselves in the mirror, and eat veggies galore, we can feel better about doing what we should be to avoid our chances at cancer.
This week I will be attempting a workout for thinner thighs by
She Knows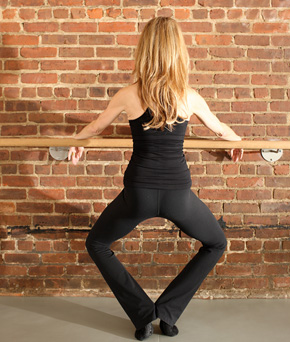 It's mostly ballet moves, which I love and know ballet works the bod big time.
And this 5 minute work out for the waistline by
Shape
I do hope you will take this journey with me.
This challenge is dedicated to my Grandma Margaret, who was recently diagnosed with breast cancer.